This Sunday's Homily - October 4, 2015
Listen to Today's Homily from Fr. Brian W. Harrison, O.S. Click Here.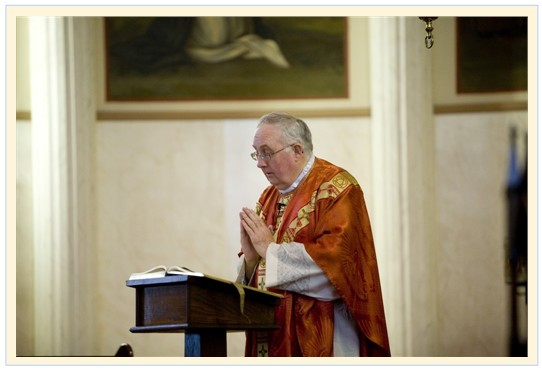 Today's Gospel (Mark 10) is about the indissolubility of Christian marriage. There could be no more relevant passage than this for the universal Church's reflection at this moment, because today the Synod of Bishops on marriage and the family begins in Rome. Earlier today, Pope Francis preached about these texts to the hundreds of participating bishops, cardinals and theologians gathered in St. Peter's Basilica for the opening Mass. Divine Providence is sending a clear message here! For it is no secret that the Church now faces a grave crisis over this issue, as many prelates from Western countries, let by the German Cardinal Walter Kasper, will be pushing powerfully at the Synod for the Church to effectively undermine Christ's teaching by addmiting to Holy Communion some who, he plainly says, are living in adultery (divorced and civilly remarried Catholics).
Elsewhere on this web page you can hear a talk from Fr. Harrison rebutting this false teaching. Click Here.
Today's first reading (Genesis 2) is also about marriage - on how it originated in the formation of Eve from Adam's side. While Catholic teaching has not ruled out the possibility that Adam's body evolved from lower animals, it maintains that Eve was directly and miraculously created from Adam's side. (See Fr. Harrison's two-part theological article, "Did Woman Evolve from Beasts?" Click here for Part 1 and here for Part 2.