Important New Book!


Catholic Biblical Scholarship
 for the Third Millennium

Monsignor John F. McCarthy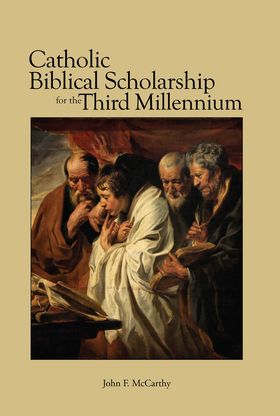 The work of 60 years of scholarship, the book is a call for a restoration of sound Scripture scholarship and a critical reappraisal of the historical-critical approach that is dominant today even within the Catholic Church. This exciting new book calls for a new movement called the neo-patristic interpretation of Sacred Scripture.
Get your signed copy today!
Price: $20.00 per book.
Shipping is $4 book.

Books not shipped may be picked up at St. Mary of Victories Church at 744 South 3rd Street, St. Louis, MO 63102 after Sunday 11 am Mass, or by appointment (email

This email address is being protected from spambots. You need JavaScript enabled to view it.

).